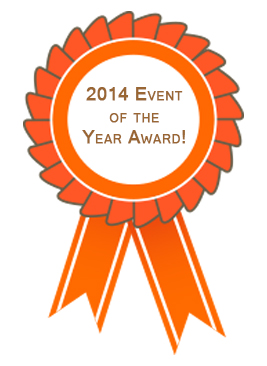 Award Winner Congratulations to
Arborg & District Agricultural Society Fair & Rodeo 
Arborg & District AG Society Fair & Rodeo                                   
Organization operated by a volunteer group in the Arborg, Bifrost & Armstrong areas

After moving to the Silver Community Club in 2013 to have more room for their expanded Fair & Rodeo this club set out to build an entire Fair Exhibition grounds.  They did this & a whole lot more by increasing their attendance from 500 in 2009 to an amazing 5,000 in 2014!
WOW! Amazing growth, by combining 3 groups to form the refreshed AG Society they worked together to meet their mandate of providing agricultural education, competition, exhibition, celebration & connection.                              
They support local businesses by purchasing food, lumber & other supplies in surrounding communities. Their commitment to providing a quality experience, excellent facilities, having well identifiable volunteers speaks volumes to achieving their goals.